Site Information
Contact The Old Flamingo
Please Email Us With Any Questions Or Custom Orders At:pinkbird@theoldflamingo.com
Read more...
The Old Flamingo is Feeling Presidential
Last night, President Obama arrived in Salt Lake to meet with local representatives and today presented a speech highlighting Utah's leadership in clean energy jobs - specifically solar power and sustainable practices. Regarding Solar Energy, President Obama stated, "You guys are getting a lot of stuff done,". The president said "part of the goal is is not just to talk about the work we've done on renewable energy but how we can train more and more folks to get involved."
The President also stated Utahns lead the way protecting "the incredible beauty of this remarkable state". The Old Flamingo is so proud to be "folks involved" in some of the solutions the President described.  Wonderful furniture need not contribute to growing landfills.  Renewing life into sustainable and improved design is what we are all about.  We are a local employer giving customers and our business coop owners the opportunity to create economic and quality of life value with an extremely low resource footprint.
We thank our wonderful customers for helping the President and The Old Flamingo "be involved" in this important work.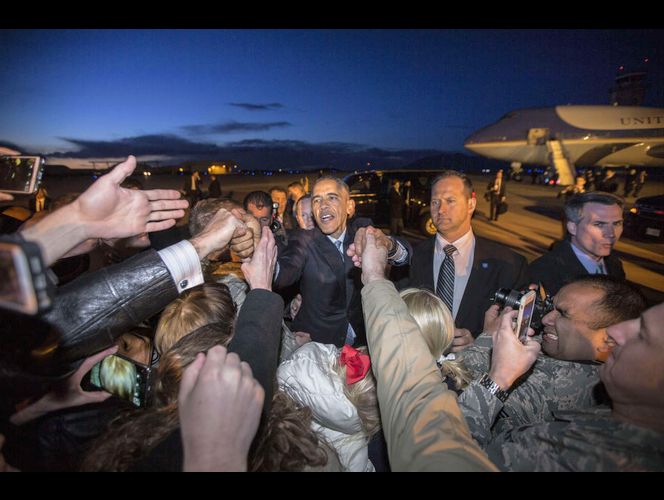 Photo and quotes courtesy of ksl.com  http://www.ksl.com/?nid=148&sid=34088625